Making Sound VISIBLE!
We are the UK distributor for the world market leader in Acoustic Cameras, CAE Software and Systems GmbH from Germany. We rent, sell and support their Acoustic Cameras, and also offer expert consulting with these powerful tools.

You can browse our website or jump straight to the CAE website, where you will find all details and specifications, as well as many example videos. Their site is of course in english as well as German.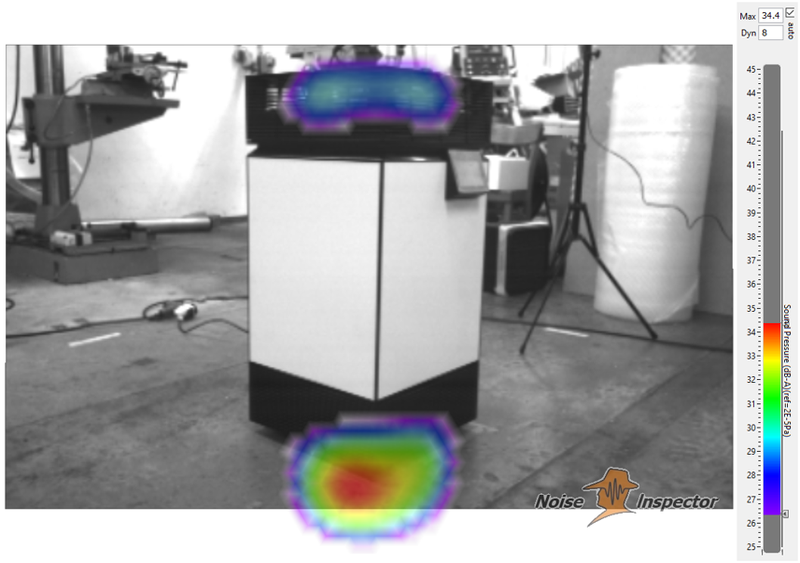 New ULTRASONIC capabilities for enhanced leak detection!
Youtube content can't be displayed with your current cookie settings. Select "Show Content", to view content and agree to the Youtube cookie settings. Get more info in the Youtube Privacy Policy. Opt-out here at any timecookie setting.
Show Content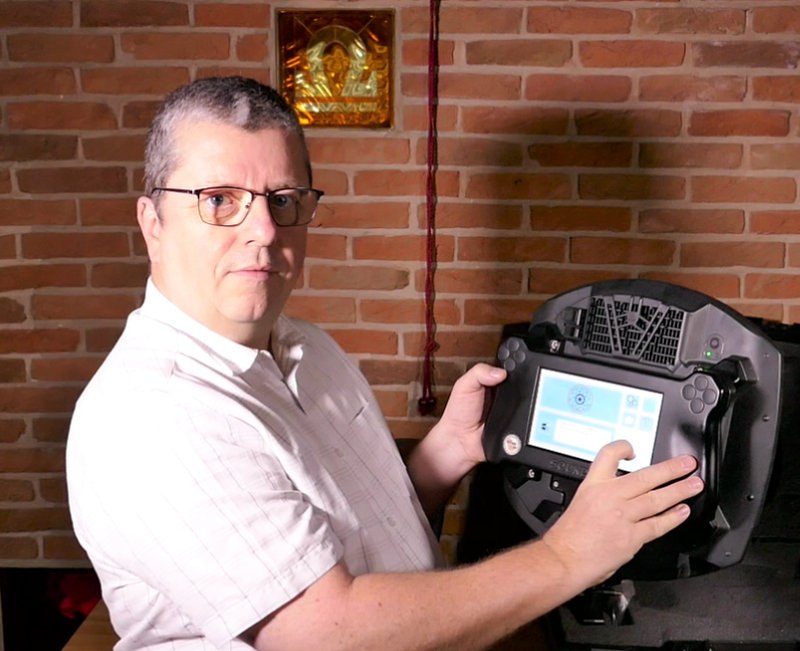 STOP PRESS!
GREAT NEW OFFER!!!
Try a SOUNDCAM for free!
Of course, we'd much prefer to come and show you our amazing SOUNDCAM at your location. But we've come up with an excellent substitute. We will send you a demo SOUNDCAM at no cost to yourselves except for the return carriage. Once it arrives, we will do a video conference together, to explain how to use it, and within a few short minutes, you will have the amazing experience of being able to SEE SOUND!


SOUNDCAM - SONIC IMAGING
We make sound visible

Like Thermal imaging, but for sound instead of heat

This is a tool that tells you in seconds what used to take days, at a price lower than some sound level meters!

We are the only company offering a fully portable, waterproof battery powered unit, with 64 microphones and 100 frames/second of live acoustic video. It takes about 30 seconds to start up, and has simple touch screen controls. Unbelievable quality, accuracy, portability and an unbeatable price for state-of-the-art quality made in Germany.

Our modular BIONIC system can show sound sources from 40Hz to 24kHz, i.e. the entire human hearing range!

Go to our EXAMPLES page to see the Sound Imaging Cameras in action

Fill out the Contact form to find out more or arrange a demo
Save energy costs with a SOUNDCAM!
The applications for our hand-held, waterproof, battery powered touch-screen sound camera are endless. Here is one to make Greta happy, and to save your energy costs.

With the SOUNDCAM set to a high frequency range (now extended to ULTRASONIC!), well above the general factory noise, it is easy to spot compressed air leaks, even from a distance, and at levels that you would definitely not hear yourself. Take some time to fix these around a large factory, and your SOUNDCAM will pay for itself! Especially if you use it to find squeaking bearings on your production-critical machinery and prevent stoppages. Or find noisy machines or their components, and improve noise levels in the workplace. If you can use a smartphone, you can use our SOUNDCAM.
Like thermal imaging, our sound imaging products have a practically unlimited number of possible applications.

Responsible for Environmental Health in the community? Need proof of exactly where noise is coming from? How about catching vehicles with illegal exhaust noise?

Looking for leaks in your factory compressed air system, or electrical losses (arcing/sparking, corona) that costs you money every day?

Responsible for health and safety, but need to know which machine or part of the machine is making all the noise?

Want to optimise the sound of your product, seeking out specific frequencies that annoy, or put you over the allowed limits?

Our SoundCam is battery powered and portable, and can be operated by anyone without training or special skills

For acoustic experts we also have a wide range of more sophisticated products with advanced capabilities, checkout our BIONIC range